Hot Deal

Launchpool Project
Clout.art
The Art of Monetizing the Most Valuable Content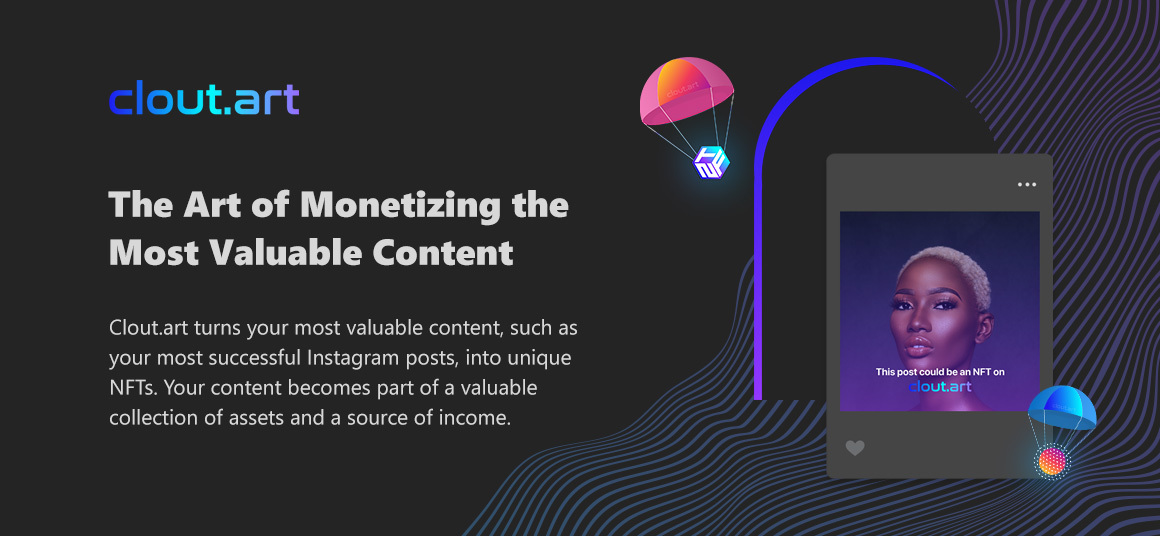 Raise Network:

BSC Mainnet
Distribution Network:

Polygon Mainnet
Target Raise:

250k BUSD
Summary
Every piece of content you create can be a piece of art. Clout.art turns your most valuable content, such as your most successful Instagram posts, into unique NFTs. Your content becomes part of a valuable collection of assets and a source of income. Eventually, any piece of content will be able to fuel a new social network backed by an economy that puts creators first.
Clout.art is where creators and fans come together to create, grow or exchange social capital through the $SWAY token. Users will be able to stake $SWAY with their favourite creators inside their creator pools. Every time the creator sells an NFT, the stakers will get rewarded.
Project coming soon
What is allocation mining?
Allocation mining is the action of staking $LPOOL to receive a part of the allocation offered by projects on the Launchpool platform.
What is AMR - Allocation Mining Reward
This is a measure akin to APY. It is designed to help participants understand the rate which they are mining allocation over the Allocation Mining Event.
What is an AME - Allocation Mining Event
An Allocation Mining Event (EME) is a staking pool in which you lock up your $LPOOL until the end of the AME (normally 4 or 5 days in length). Staking your $LPOOL in the AME gives you the option to purchase the allocation you mined - using ETH to make the investment - at the end of the AME countdown. After the AME your $LPOOL is returned, regardless of whether or not you take the allocation mined.
Learn more about Launchpool