Big Shot

Launchpool Project
Chain
Own a piece of crypto art history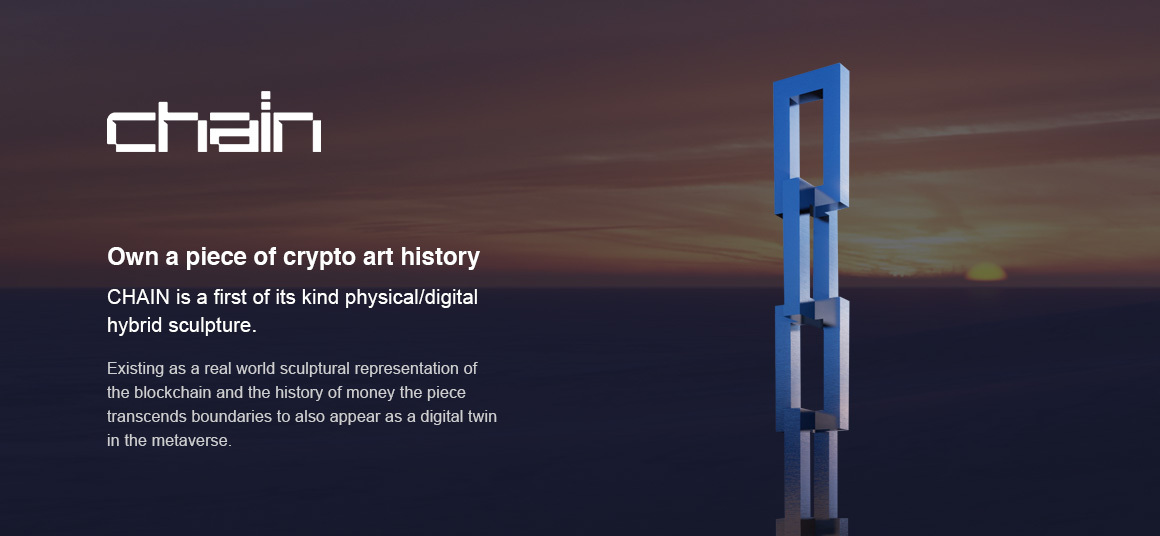 Raise Network:

BSC Mainnet
Distribution Network:

Solana Mainnet
Target Raise:

250k BUSD
Summary
CHAIN is a first of its kind physical/digital hybrid sculpture.
Existing as a real world sculptural representation of the blockchain and the history of money the piece transcends boundaries to also appear as a digital twin in the metaverse.
The real world public art piece designed and produced by world-renowned industrial artist, Rob Buchholz, and his Los Angeles-based Feral Studio stands 70 ft" tall while the digital twin is a collaborative installation in it's own interactive world.
Project coming soon
What is allocation mining?
Allocation mining is the action of staking $LPOOL to receive a part of the allocation offered by projects on the Launchpool platform.
What is AMR - Allocation Mining Reward
This is a measure akin to APY. It is designed to help participants understand the rate which they are mining allocation over the Allocation Mining Event.
What is an AME - Allocation Mining Event
An Allocation Mining Event (EME) is a staking pool in which you lock up your $LPOOL until the end of the AME (normally 4 or 5 days in length). Staking your $LPOOL in the AME gives you the option to purchase the allocation you mined - using ETH to make the investment - at the end of the AME countdown. After the AME your $LPOOL is returned, regardless of whether or not you take the allocation mined.
Learn more about Launchpool